Uncategorized
PORT-AU-PRINCE: Former US president Bill Clinton said on Thursday that his foundation would provide more than $1 million to help thousands of Haitian students with their schooling.
"My foundation is going to make a grant of $1.25 million to the Haitian Ministry of Education to insure that 10,000 more children will be able to attend primary school, and get a big meal every day while they are there," Clinton said at a ceremony in which he was decorated by Haitian President Michel Martelly.
(more…)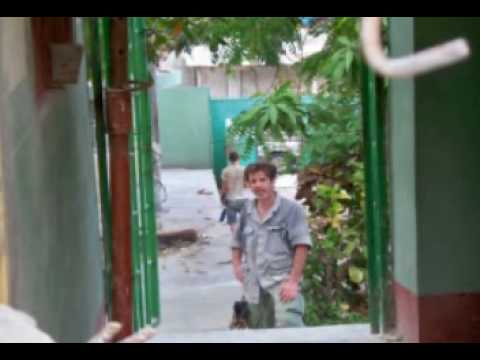 January 12,2010, Tragedy struck Trinity school, a school in Jacmel.. leaving over 400 children dead..SIDR was there with volunteers from all over the world to assist with the reclamation and the clearing of this terrible site.. Wheelbarrow by wheelbarrow.. Constant reminders of what happened in each load.. SIDR and its volunteers are committed to healing this wound in the community of Jacmel by rebuilding a new earthquake and hurricane resistant school.. Three Monolithic domes linked to provide the children of this small city with a safe school.. We need your help… 25,000.00 dollars.. builds the school.. the teachers are ready.. the children lack a school.. Please assist us so we can assist the children of this community…Every penny goes to the build.. and we will provide photo journals and reports to all who donate.. Not one person takes a salary, and each pays their own way to volunteer..SIDR has so far trained 30 women in the skills of construction ..and now the art of masonry begins with this project .. teaching a sustainable and permanent way of building while creating hope in the community with our projects.. Please give generously.. The children of Jacmel need your help.. www.sheltersinternational.org (more…)
PORT-AU-PRINCE, HAITI — The United Nations on Friday said that some of the worst-hit areas damaged by the earthquake in Haiti will see school re-openings as early as April. Despite only a few schools being open in Port-au-Prince and outerlying areas, the United Nations Children's Fund (UNICEF) has announced a new deadline by which classes in areas affected by last month's earthquake will resume by the start of the rain season in early April.
"Some of the schools for sure will be open by then and we will do an accelerated learning programme so they do not lose the school year. This will be challenging for the Haitian Ministry of Education and the partners," Roshan Khadivi, UNICEF's Communications Officer in Port-au-Prince told the UN News Centre.
Only about 10 percent of the schools in Port-au-Prince were functional as of February.
UNICEF and other partners plan to set up tents for immediate use as classrooms until the rainy and hurricane seasons start in the spring. By then, UNICEF says it hopes to have temporary learning spaces which can be used for a year or two until the schools are rebuilt.
In addition to identifying space, UNICEF and the Ministry are working to identify and quickly train teaching personnel. New teachers will have to overcome not only the difficulties of working in a tent, but also of working with students who are afraid of being in a classroom again.
In addition to children, university officials and students who hoped for a better life have had their education and future employment cut short. The University of Port-au-Prince mourned 150 students who lost their loves in last month's devastating earthquake.
Some school officials want to look ahead and try to maintain a sense of normalcy. To assist with the financial aspects of getting students back to school, the UN Educational, Scientific, and Cultural Organization (UNESCO) last week launched a public appeal for donations to help re-establish the country's educational system.
Collège Soeurs de La Charité de Saint-Louis de Bourdon or simply Collège Saint-Louis de Bourdon is a private, Roman Catholic institution located in the borough of Bourdon, situated between the center of Port-au-Prince and Petionville, Haiti. The school follows the Haitian education system, with a primary school offering grades 13 (or k)-6, and a secondary schools from grade 7-to philo.
an all-male private Roman Catholic primary and secondary school founded by the Congregation of Holy Cross in Cap-Haïtien, Haiti in 1904.
Originally, the school was under the rule of four seculiar Catholic priests. Also presiding over the school were the Brothers of Christian Instruction, who also preside over other religious educational institutions throughout the Republic of Haiti. The school also has a long and involved history with the island's religious and political figures, among them Archbishops and Presidents, and is considered the Harvard of Haiti. (more…)
The Haitian Academy holds the following accreditations:
* National Private Schools Accreditation Alliance
* License for Secondary Education from the Department of National Education in Haiti
* Testing Certification by the College Testing Board in Princeton, New Jersey
Our students take the following tests and examinations:
* Achievement Tests for Advanced Placement
* The SAT
* The ACT
Contact Information:
Mailing Address:
Route Nationale #1, 25km
P.O. Box 1633
Port-au-Prince, Haiti
Main Telephone:(509) 741-0898 – (509) 421-9672 (Haiti)
Sub. Telephone: (718) 856-1804 (U.S.A.)
Fax Number (U.S.): (718) 826-6285